Burscough Priory Academy Achieve Rainbow Flag Award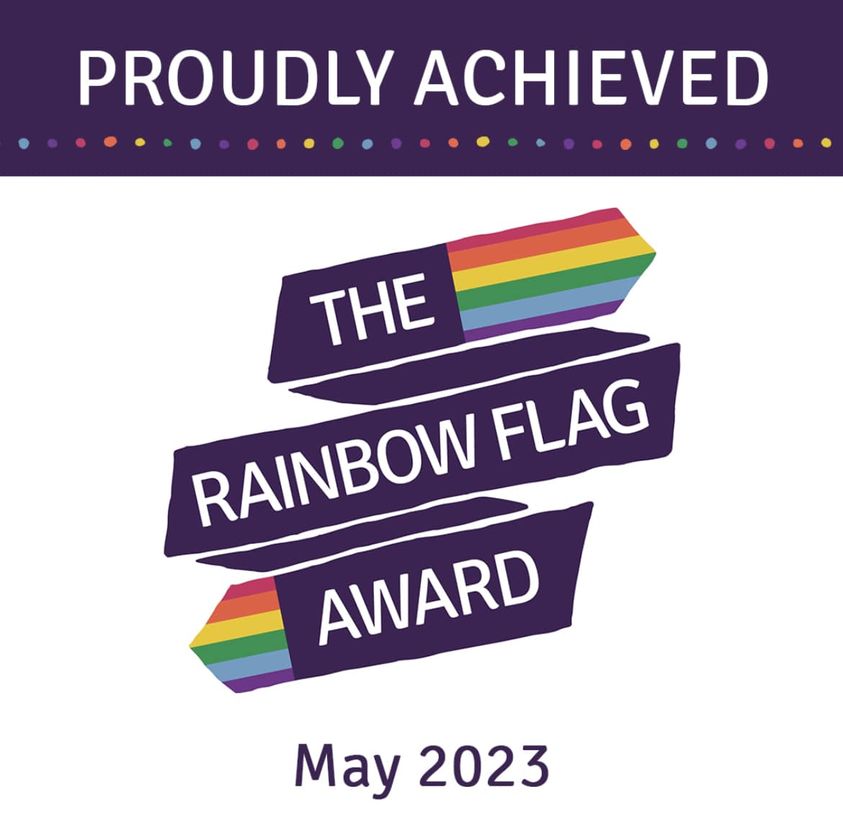 15 May 2023
The Rainbow Flag Award is a national quality assurance framework for all schools and youth-centred organisations. The award focuses on positive LGBT+, (lesbian, gay, bisexual, trans, plus other related identities), inclusion and visibility.
The Rainbow Flag Award encourages a whole organisation approach to LGBT+ inclusion, as well as developing strategies to effectively challenge and combat LGBTphobic bullying.
---
A message from Burscough Priory Academy:
"We did it!
After 18 months of hard and determined work we have achieved Rainbow Flag Award. Our policies, procedures and governance has got us over the line.
Well done to everyone who has been involved - especially to Mrs Dawson and Pride Academy members who have led the process. A special mention to some of our Year 11 students who have been pivotal in making Pride Academy a proud and thriving network in school.
Why is it important? It says everything about our culture in school, our amazing community and how we accept, respect and are allies without exception - it epitomises 'Out of Many, One.' All of this hard work is underpinned by the support of people and policies right across our Trust. Our leaders, Trustees and Local Academy Council.
So thank you to everyone who makes this such an amazing school community: students, staff and parents.
E Pluribus Unum
Tarleton Academy new school building opening Churchtown Primary School rated 'Good' by Ofsted