Endeavour Learning (formerly known as Manchester, Merseyside & Lancashire SCITT) and rated as an Outstanding provider by Ofsted (2015-2016), is a group of North-West schools who are responsible for the design and delivery of a high quality Primary and Secondary School Centred Initial Teacher Training programme. The partnership of schools who contribute to this include;
Tarleton Academy is a mixed 11-16 comprehensive school, serving our local community, where every student is valued and treated as an individual. On a daily basis we pride ourselves in being a vibrant community that pulls together to ensure we get the balance right between nurture and support and stretch and challenge, so that all of us can dream big to make those aspirations a reality.
We are a school that has high ambitions for itself and every individual in the school community. Students and staff are welcoming and encouraging and we are all determined to provide outstanding education in a positive learning environment. Getting the balance right for our young people between academic, sporting, emotional, and social needs is vital to us and this is a strength which has been recognised by our parents and other external bodies. At Wellfield, nothing less than our own individual, personal best will do for students and staff.
Burscough Priory Academy is at the centre of a community of inspirational partnerships which nurtures respectful, independent, lifelong learners working together to shape a better future for all.
Our motto, "E pluribus unum" is Latin for "Out of many, one" which epitomises the ethos of our school.
Our school community is built upon shared core values. Our belief in opportunity for all means that we are an inclusive and aspirational school, encouraging all to aim high and enjoy their learning. Our focus on resilience means that we strive to give of our best in all endeavours. Our respect charter means we are a school that values courtesy and kindness shown in the highest standards of conduct.
Lathom High School are committed to delivering a broad and balanced education, one which appreciates the importance of academic qualifications, but one which also recognises the value of vocational courses and extra-curricular sport, drama, music, the arts and debate to develop our students in preparation for adult life.
We ensure that pupils receive the best teaching and teaching support leading to excellent learning in lessons delivered by the best teachers and teaching assistants. Lessons are planned to be engaging and fun but challenging so that our pupils are made to think hard. We expect parents and guardians to support good learning by engaging with children about their learning once they're home, checking homework, ensuring standards are maintained, discussing any infraction of behaviour rules, etc. If any individual's behaviour severely tests our values and expectations and impacts negatively on the learning of others they will be excluded accordingly.
At Lostock Hall Academy we are committed to providing our students with the education and the personal development they need to reach their goals. Through a Growth Mindset approach, we promote a can do attitude to learning, with guided pathways into further and higher education and ultimately, to the career that they want to pursue.
We believe in providing our children with the best quality education in a caring environment built on our school Christian values.
We provide our children with an interesting, exciting and challenging curriculum and offer them a wide range of learning opportunities within class, our excellent outdoor facilities and through a wide range of educational visits. We work hard to ensure all the children in our school receive the best possible care and education appropriate to their needs. We are very proud of the excellent behaviour of our children and their care for each other and we are passionate about teaching our children how to become responsible citizens of the world and how to live harmoniously with others and equipping them with life skills to ensure they reach their full potential.
Churchtown Primary School is a busy, friendly community school which prides itself on it's caring staff and welcoming environment. Churchtown Primary is situated close to the centre of the old village of Churchtown near St. Cuthbert's Church and borders onto the Botanic gardens. It is housed in two buildings; a fully equipped Early Years building designed and resourced to meet the age of the children and a main building for the children in key stage one and two. The buildings and outdoor environment reflect our vision for the latest thinking in computing, playground design and classroom layouts.
We believe that everyone at Hope High School is valued equally and must be treated with dignity and respect. We have high aspirations and expectations for all involved within the learning community, striving for an outstanding learning experience for its pupils. The school celebrates and supports individual talents and provides exceptional care, guidance and support. The school is founded on strong relationships, nurture and seeing everyday as a new day. The school is always innovating and finding new ways to engage and inspire our learners.
---
The Endeavour Learning SCITT guarantee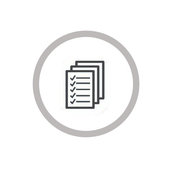 We will help you become the best teacher you can be.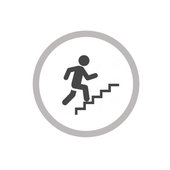 We will help you to meet your aspirations.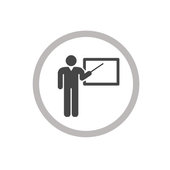 We provide you with inspiring and high quality training in a range of schools.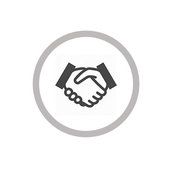 We will work in partnership with you.
---
We will challenge you but support you through your journey
We have a whole range of staff across the Partnership to ensure you fulfil your potential.
The Endeavour Learning SCITT programme leads to qualified teacher status (QTS) and the award of Postgraduate Certificate of Education through Liverpool John Moores University.
In addition, you will have access to:
A dedicated Personal Tutor and a dedicated Curriculum Mentor who will provide both personal and professional support;
A range of opportunities and experiences in schools – SEND, Primary and Sixth Form enhancements;
Extended placements in two schools from week 2;
Support with your growing subject knowledge development;
An NQT support programme, supporting your though your first year of teaching and beyond;
An induction programme starting in July and continuing in September;
An opportunity to be a trainee representative, representing your fellow trainees at feedback events.
If you are a graduate and want to train to be a teacher based more fully in a school environment, then this is the course for you.
---
Our Trainee Teacher outcomes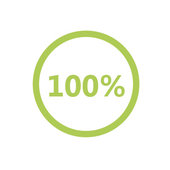 Achieve the academic award along with QTS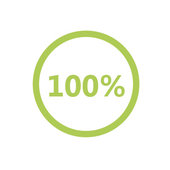 Secure Employment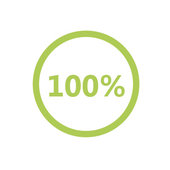 Achieve good or outstanding outcomes
---