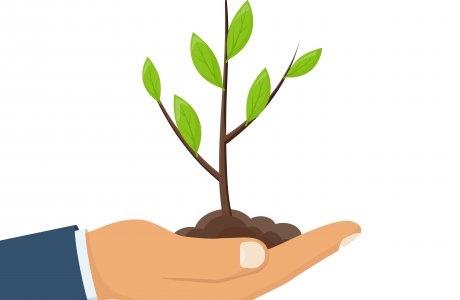 2 February 2023
Written by George, Secondary History SCITT Trainee
As part of the Endeavour Learning SCITT programme we have recently completed our 'enhancement weeks'. For me, this started with a two day visit to Runshaw College. What I discovered was an environment with a greater focus on self-direction and autonomy for learning. Generally, in History, students were focusing on revision and course work, meaning teacher input was reduced. Students were given more independent tasks and had much more responsibility for managing their own time. Lessons seemed less rigid in structure compared to my experience in mainstream and to the joy of the students, teacher's first names were used. Traditional behaviour management seemed less necessary and the classroom atmosphere appeared more relaxed as a result.
My time at Hope High School in Skelmersdale opened my eyes to a very different educational setting . The day started with an introduction to the school and a briefing on the kind of behaviours we might expect to see. As it turned out, this was not my experience. My first day was spent with a Year 7 group of 6 students. What stood out the most was how different the 'feel' of the lessons was compared to mainstream school. A much greater focus was placed on relationships and being positive role models. Overall, my time at Hope High was very enlightening and a very enjoyable experience. The staff team is tight knit and strong relationships with students were evident.
For the final part of my Enhancement experience, I spent two days at Northbrook Primary Academy in Leyland. My first day was spent with Reception, Year 1 and Year 2 classes. I discovered that Reception age students will laugh at anything. Watching me pull my extendable lanyard out and releasing it was a constant source of entertainment for them. My day started with running the crafts table in the Reception class. Students (and I) were crafting alien hats using card. This was scaffolded from the day's story about aliens wearing underpants. Conversation during the craft consisted of intense discussions about what colour card would make a good hat and whether we liked cereal or not. After this, I worked with a year 1 class playing 'sight word bingo'; this was an entertaining way for students to practise reading sight words. I was happy to be given a largely active role in each lesson, although, on my second day Year 6's were a lot less interested in new people than Reception students! Generally, I had a great time visiting Northbrook; it was a nurturing and safe environment for students.
Overall, my Enhancement placements allowed me to view the wider picture of education outside of mainstream secondary. It was interesting to see how each stage of education prepared students for the next one. The nature of social interaction varied in each placement and each offered a variety of challenge and learning moments. Enhancement Weeks proved to be a very rewarding experience in understanding the full education journey that our students undertake. It also puts me in better stead for offering guidance to students on what they might want to do after their GCSEs.