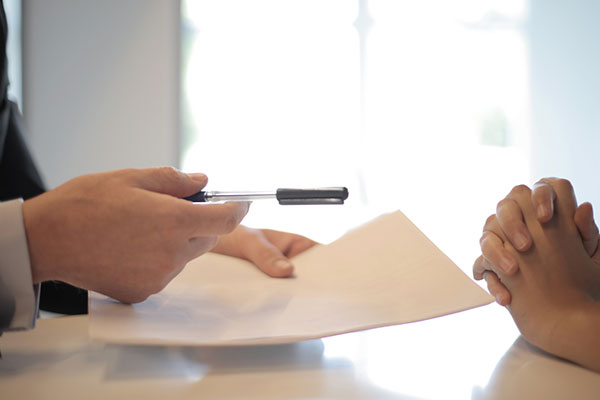 14 December 2020
Blog written by David Bryant (SCITT Cohort 2020/21)
Dust down your CV, select your fanciest tie, and polish your shoes, because it is time for the interviews! Due to popular demand, this week's session in Tarleton was focussed on letters of application and interview technique, and what it takes to impress your potential employers/executioners.
However, before all this, the day began with the usual 'lie down on the Chesterfield', which is personally my favourite time of any given week (well, unless Preston North End pull a rare win out of the hat, in which case 'lie down on the Chesterfield' falls to second spot, sorry). The specific topic to reflect on this week was classes we will not miss once we leave our first placement school in 6 days' time. You may be forgiven for thinking all trainees in the cohort would choose to describe a class which is noisy, mischievous, rebellious, uncontrollable, unruly, raucous … you get the message. However, this was far from the case and answers ranged nicely from planning time, to managing classes with lower energy levels. We discussed, going forward, what we could have done differently, and ultimately what we will do differently. The end goal is to miss, greatly, every class we leave behind by the end of our second placement and, of course, the importance of knowing your students as an essential starting point with all your classes.
For a starter task, before we began the job application and interview technique session, we were asked to write down all the reasons why we wanted to become a teacher. On the surface, this sounds like a 2-minute exercise where each trainee ticks all the right boxes, yet it was really quite the opposite. The discussion actually lasted just under an hour, and it turned out to be a really quite deep conversation. It is difficult to write a paragraph to do the discussion justice, but I do not think it would be unfair to say the depth of this conversation could not be replicated in a room where the chemistry was not so high.
Now, onto the main topic of the day, completing your letter of application and interview technique. Today's topic was brought forward to cater for the needs of the trainees who are about to apply for their first vacancies. The flexibility, and considerate nature of the course leaders is one of the great benefits of the SCITT (I'm not on commission I promise!). Over the day's session we covered top tips for what to do:
· Before you apply.
· When Completing the application form.
· On the day of the interview.
· To impress the Headteacher.
· And much, much more.
Overall, a productive day made even better by the fine company.