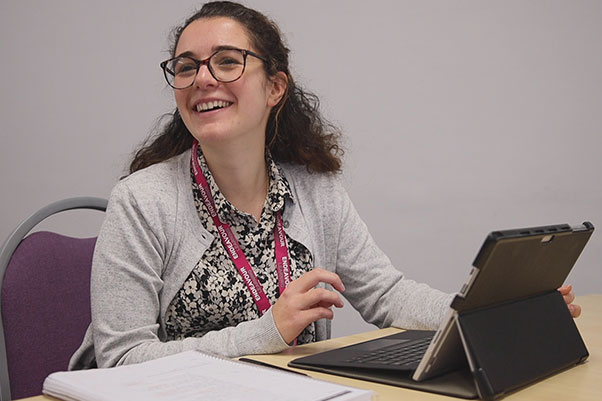 27 November 2020
Written by Viviana Scholtz (SCITT Cohort 2020/21)
After months of preparation, the due date for our first PGCE assignment is here!
Today, we get to share and demonstrate many of the things we have learned through observation, practice and research to our tutors and peers.
Preparing for this assignment has opened my eyes to issues and realities within the education system that I hadn't considered before. Researching and learning about areas of inclusion has surely better prepared me to teach and understand those students that need extra support, as well as making my lessons accessible to all students.
I would say that the best part of the assignment was being able to experience what we were researching. As an MFL teacher, I was interested in EAL as an inclusion area, and throughout my research, I have not only learned about policies and what has been written in theory about these students, but I have had first-hand experience observing and teaching them. We've been lucky that within the current circumstances, we have been able to start collecting our teaching tools and putting them in practice. Another great aspect was that I got to learn about what my peers have been researching too, also learning about other inclusion areas and its policies.
This year was different because we presented our case studies online, but luckily the day went smoothly, and technology was in our favour! I feel proud of myself and all of my peers because let's be honest, it has not been easy, but surely it has been worth it!